Are you ready to finally convert more visitors into customers? How exactly do you get to the point of growing an audience that will not only read your content and trust your brand, but actually buy your products? That part isn't so easy. It's no secret that blog posts are a great way of attracting more site visitors and putting your brand name in the door of the CBD world.
We're going to go through some simple things you can do to help increase your blogs' conversion rates.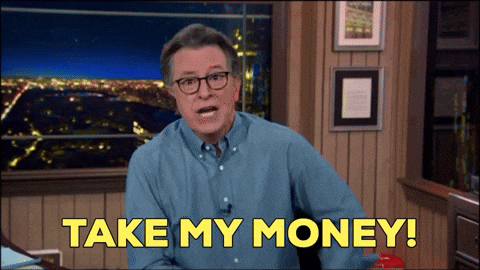 1. Plan it out
This seems like a no-brainer, but too many people start blogging with the first thing that comes to mind with no goal in sight. This might sound like a good idea, but it often leads to short, rant-filled writing. You've got a brand standard to uphold, so making sure your blog posts are planned out with solid goals in mind will make them more enjoyable for you and your readers.
2. Write content for you and your audience
If you wouldn't read your own blog post, nobody else will either. Write about a topic that you find interesting and relates to your audience. What readers really want to know is how your product is different from everyone else out there and what it can do for them; telling your readers what you do and why you do it helps to build trust and credibility.
One of your readers might have just started a volleyball league in hopes of meeting new people after being quarantined for the past year, and just learned their knees suck. Talk about how they can choose the right product for their needs or which of your products would be best suited for joint pain. The bottom line is as long as you're writing about something you're passionate about, it will show through in your writing.
Also, BREAKING NEWS, CBD isn't new anymore. Odds are your audience knows what CBD is and how it works, so writing about the endocannabinoid system and bringing in a definition from a Wikipedia article probably won't differentiate you from the sea of other CBD brands. That's the great thing about an FAQ page if your readers really do live under a rock.
3. Be the expert
At this point, you've probably dipped into your life savings or gave away your firstborn child to start this CBD business. Would you trust someone who doesn't know CBD from top to bottom to write about it? No.
If you are running a CBD website shouldn't you be the expert? Even if you're not, it's best practice to research your topic thoroughly and know your products from production to final display. Don't just put together bullet points from other blogs you found online; do your research and stand by your brand.
4. Write, re-write, then re-write it again
There is no set number on the number of re-writes you may need to feel good about your blog. Just be sure to proofread your own blog, then pass it to another person so they can read through it as well; the more eyes the better.
5. Make it pretty
By pretty we mean use font hierarchy ("Please stick to 2 or fewer fonts at a time" – From our Creative Director), graphics, and images to break up the wall of text you just wrote. You can find plenty of royalty-free images to use online, here here and here, but if you can show off your own branding or product images, that would help build credibility with your audience.
When choosing images, always ask yourself: does this image add any value? If the answer is NO, then you should probably leave it out. The use of imagery and graphics to further explain your products and company's branding will not only break up walls of text but will also give visual aid to your readers.
It even works great on literal walls of text.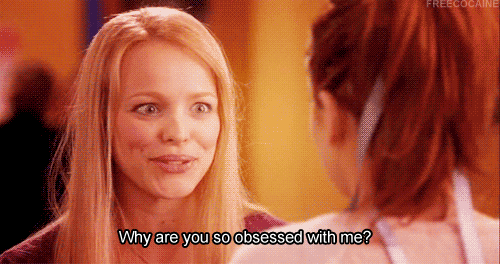 Creeping out your search engine isn't good for SEO…
6. Don't obsess over keywords
Keywords are a problem when writing blogs: people tend to get obsessed with which keywords, what density to use, and how many times they can cram a new keyword into an otherwise innocent piece of writing. Instead of worrying about keywords, focus on writing high-quality, human-readable content.
Focus on what makes you different from your competitors; what makes your products and/or services special; and what makes your company unique. Do highlight blogs about special team members and special products; if you do community outreach or charity, write about that. Any time your products or services can be incorporated into another kind of situation (like CBD in recipes) that should be a feature. While it is important to include words that you want to rank for, this will happen naturally if you're writing interesting and relevant copy. Write for Humans, not Search Engines; today's technology is smart enough to recognize the difference.
7. SEO tactics
This step is often the hardest and the most grudgingly followed through with, but it's necessary for the sake of site growth. When it comes to SEO, your major focus should be placed on titles and subtitles, as well as the inclusion of links to both internal pages and external sources.
If you use your HTML Tags in the way that makes the most sense for each post, the search engines will understand and respond in kind. This step can also include adding ALT Tags to any images you may have included in your blog post. Keep in mind, search engines will see whatever you put into your ALT tags; a tag like "blue icon 2" won't be very helpful. This will help with SEO, as well as increase the accessibility of your page.
CBD tincture sitting on tray with lemons, cookies, and tea. Or, as our developer likes to call it, bottom image placeholder 3.